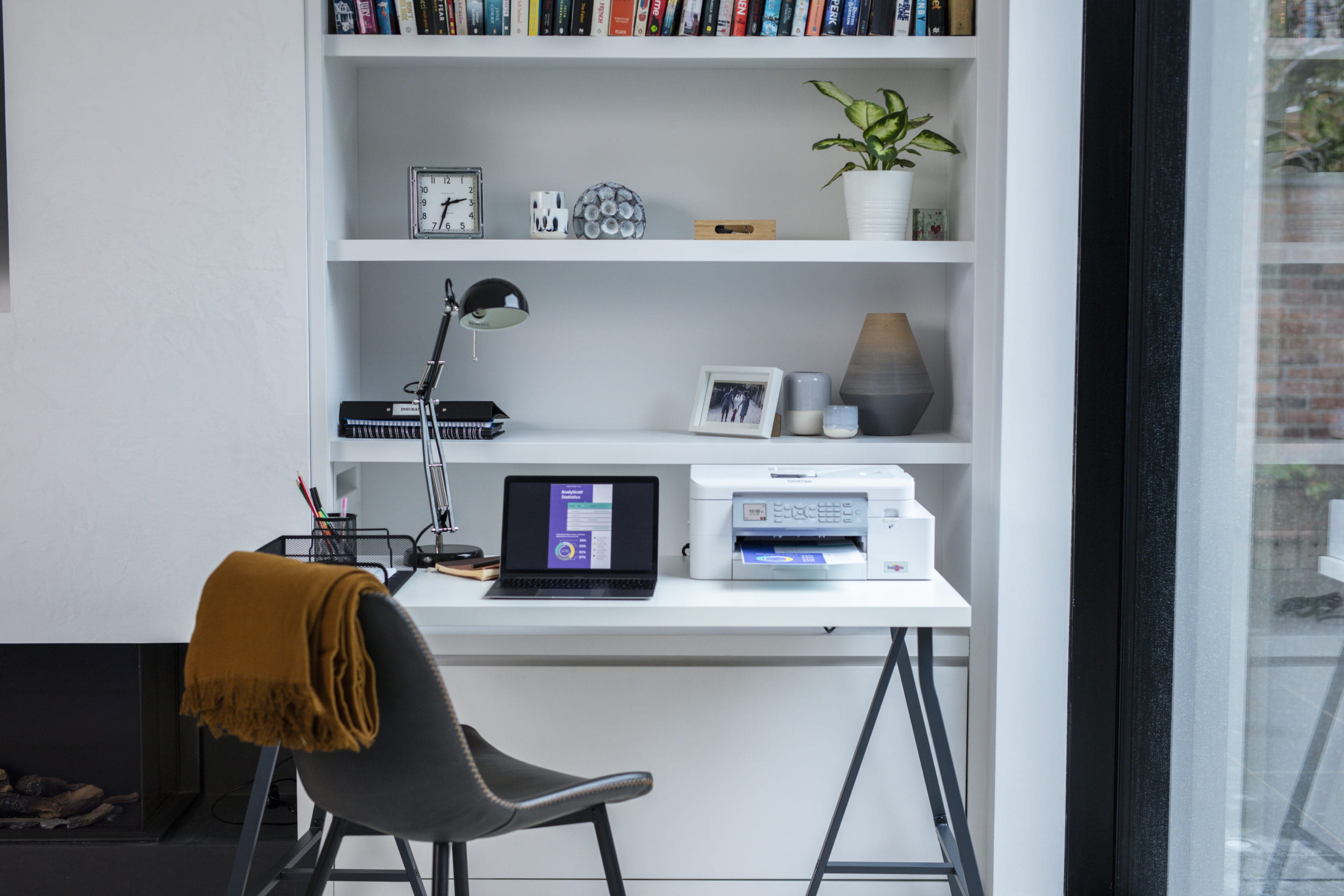 Brother International Singapore introduces new A4 business inkjet all-in-one (AIO) printer range, offering super high yield ink cartridges that deliver huge savings on print cost and a 3 years on-site warranty.
The printers are designed with internal ink storage tanks to allow more pages of uninterrupted printing. After the ink cartridge is inserted into the printer, the ink from the ink cartridge will flow into the internal storage tank. After a print job has been sent to the printer, it will draw ink from the internal ink storage tank to print.
When the ink runs low in the ink cartridges, the printer will prompt you to insert new ink cartridges. However, this doesn't mean you can't continue to print. The ink from the internal storage tank will still allow you to print for a while, depending on the type of documents you are printing.
With the new Page Gauge monitor feature, you can now take the guesswork out of when to replace your ink cartridges. The Page Gauge monitor allows you to view actual ink usage and estimated remaining page counts.
The ink cartridges in this range have been engineered to hold more ink, which mean you can print more without compromising on the size of the printer. The internal storage tanks work together with Page Gauge monitor help to eliminate running out of ink during an important print job.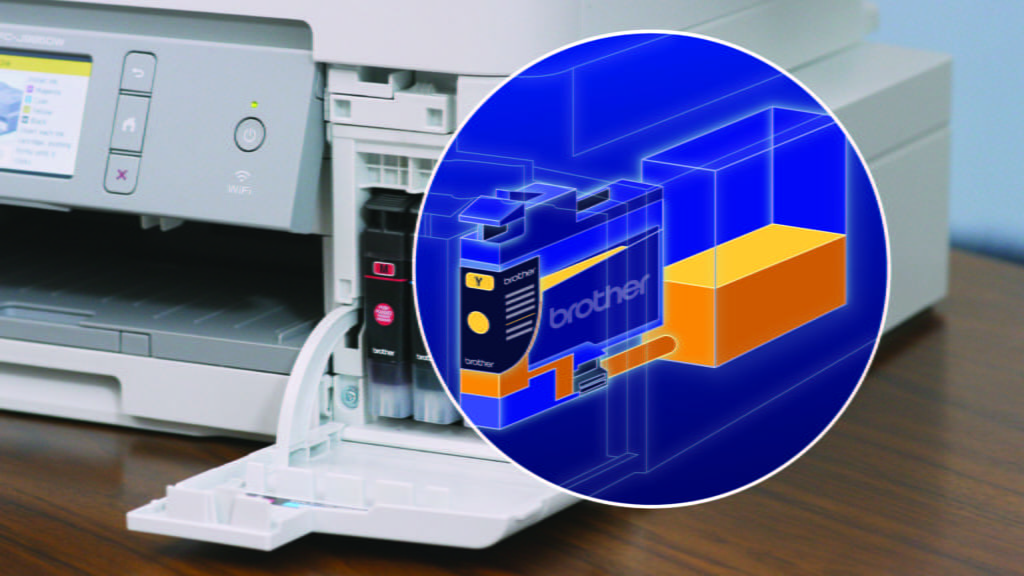 The common performance and features of this range include:
a. High Yield Ink Cartridges
The high-yield ink cartridges for this range yields 6,000* pages for black and 5,000* pages (composite yield) for colour which in return lower your total cost of ownership (TCO).
Businesses will now be able to print more documents without worrying about the cost per page (for black or colour) and compromising on the print quality.
*In accordance with ISO/IEC 24711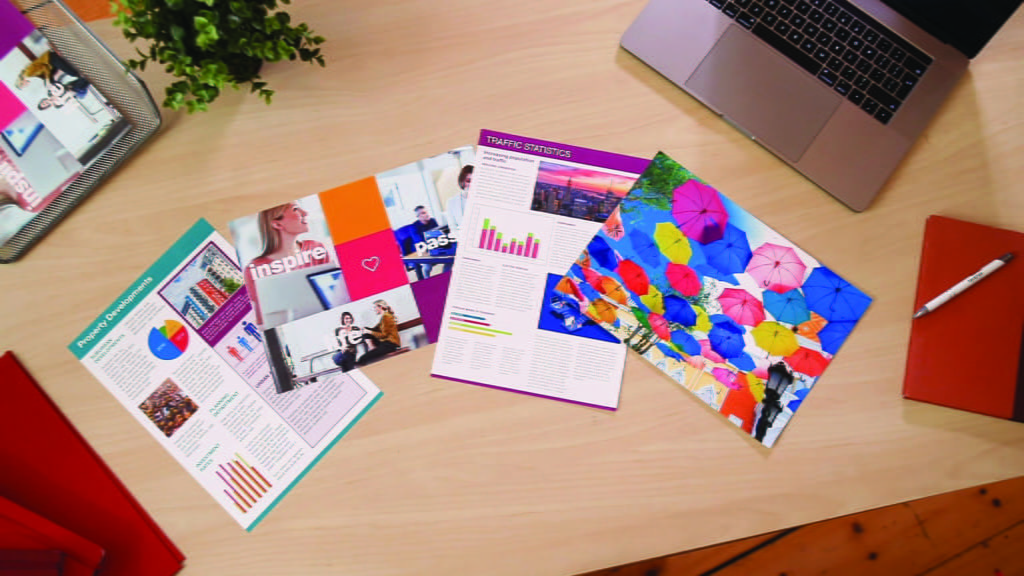 b. Water resistant documents printing
The use of pigment ink technology in the inkjet printer, allows you to print water resistant and smudge proof documents. You do not need to worry about an accidental water spill over the documents.
c. Increase productivity
Enjoy fast printing speed of 20ppm (mono)/19ppm (colour) with this range of A4 Inkjet printers. This mean that you will spend less time waiting at the device collecting your printouts.
If you are working on large file size documents, these range of printers give you the opportunity to focus on your work while it processes your documents. Whether it's printing double sided or the using the 20 sheets Automatic Document Feeder (ADF), it is sure to improve your efficiency and productivity.
The new models launched are:
MFC-J4340DW: Print, Scan, Copy, Fax with Wireless LAN connection
MFC-J4540DW: Print, Scan, Copy, Fax with Wired/Wireless LAN connection
These printers are available at our authorised resellers from 18 August 2021 onwards at the following retail prices.
MFC-J4340DW: S$288
MFC-J4540DW: S$378
Here's a quick glance of the model specification:
Print/Scan/Copy/Fax
Automatic duplex printing
ISO print speed of up to 20ppm (Mono) / 19ppm (Colour)
20 sheets ADF
150 sheets + 1 sheet manual feed
Wireless LAN
Mobile printing
3 years on-site warranty
Print/Scan/Copy/Fax
Automatic duplex printing
ISO print speed of up to 20ppm (Mono)/ 19ppm (Colour)
20 sheets ADF
150 sheets tray + 250 sheets lower tray + 1 sheet manual feed
Wireless and wired network
Direct Front USB / Mobile printing
NFC
3 years onsite warranty
Explore the new range of Brother A4 Inkjet printer here: