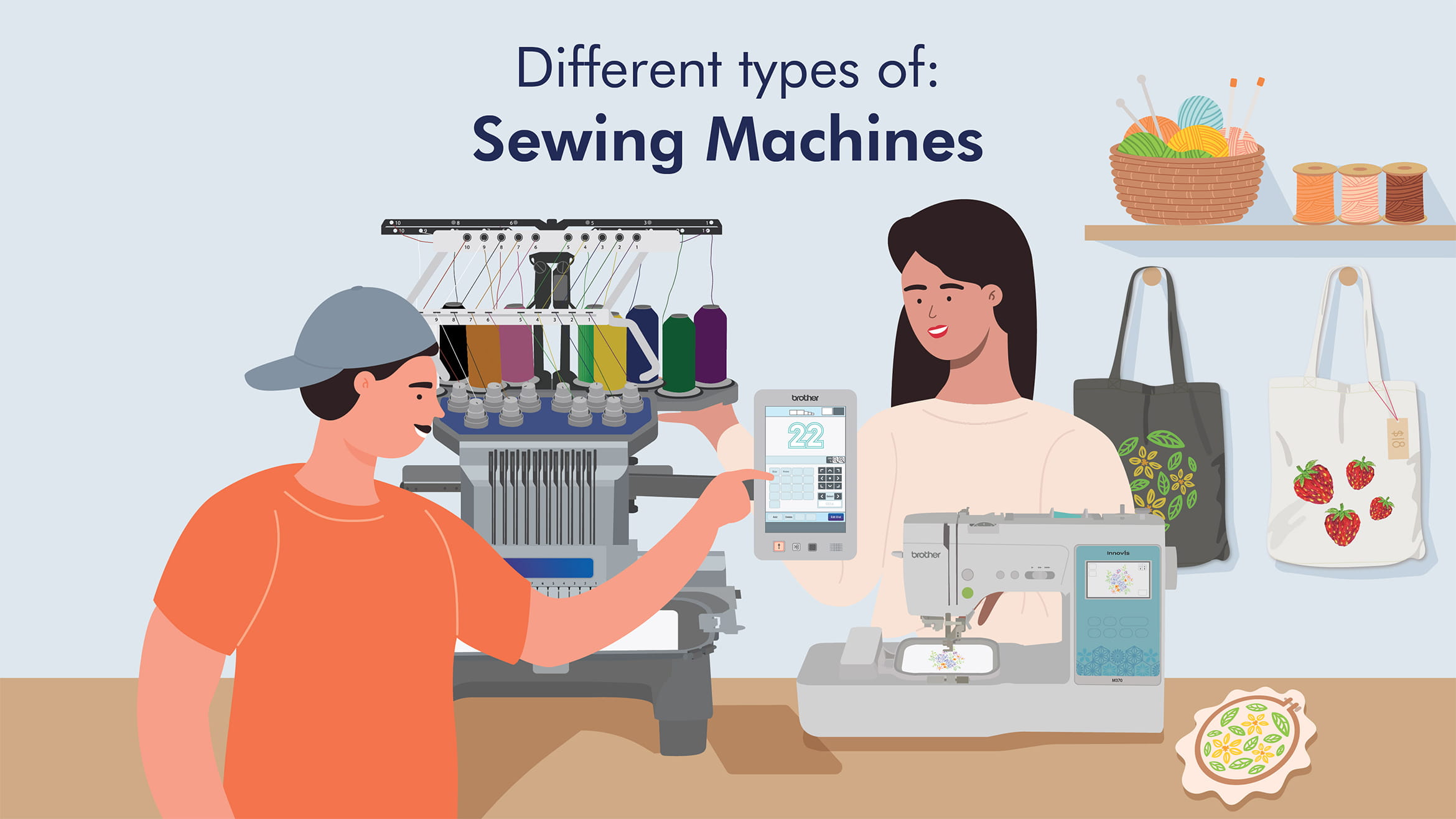 Brother offers a wide variety of models to choose from, each with its own unique set of features. Here is a breakdown of the different types of Brother sewing machines that are available on the market:
When choosing a sewing machine, it is important to consider your needs and budget. If you are a beginner, a basic sewing machine may be all you need. If you are an intermediate or experienced sewer, a computerized sewing machine or embroidery machine may be a better option. If you want to make professional-looking garments, an overlock or coverstitch machine may be a good investment.
Here are some of the most popular Brother sewing machines:
FS60X: This is a computerized sewing machine that is perfect for beginners. It has 60 built-in stitches with several easy to use function like an easy threading system or speed control, etc..

M370: This is a embroidery and sewing machine that is perfect for intermediate sewers. Embroidery pattern editing, a variety of stitch functions, and a built-in needle threader.

NV880E: This is an embroidery machine that is perfect for those who want to create custom clothing, home décor, and other items. It has over 200 built-in designs and a variety of embroidery functions.
No matter what your needs are, Brother has a sewing machine that is perfect for you. With so many different models to choose from, you are sure to find the perfect one to help you create beautiful projects.