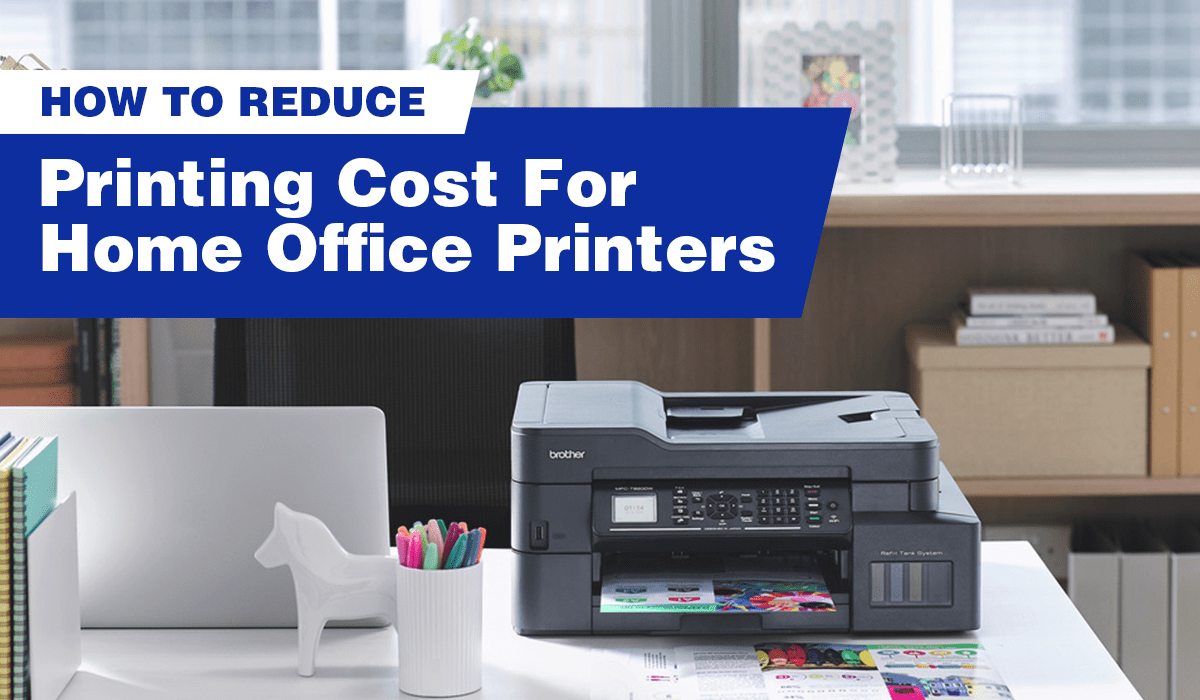 ​

Spending Too Much On Printing? Here's How To Save Some Money
Are you looking for ways to save money on your home office printing needs? Need help to choose the best home office multifunction inkjet or laser printer to reduce your operating costs?

If you need some pocket-friendly solutions for years to come, consider these cost-efficient tips for your home office printing.
Use smaller margins and line spacing
Use smaller document size
Preview before printing
Print in black and white
Print with toner and ink-saving fonts
Duplex printing
Continue printing with low ink or toner
Unplug printer or use deep sleep mode
Buy printer consumables in bulk
Re-evaluate your printer
Owning a printer gives you the freedom of convenience and customized printing. However, the cost of maintaining one can quickly add up if you are not mindful. Being attentive to such details can help you reduce cost in the long run.
Let us look at each of these money-saving printing tips in detail.
1. Use smaller margins and line spacing
Most people use the default settings when printing a piece of document. However, this wastes a large amount of space, especially along the margins as well as the line spacing in between paragraphs.
By adjusting the margins closer to the edge of the page and reducing the line spacing, you can significantly increase the number of words per page—which means less paper used, saving you money in the long run.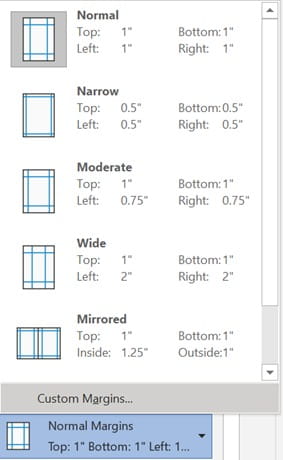 2. Print more documents on a page
Another economical option is to print two pages of a document onto one page. This is especially useful for high resolution documents that have clear typefaces, or documents that are predominantly images.
You can adjust your print settings per page according to how you deem fit.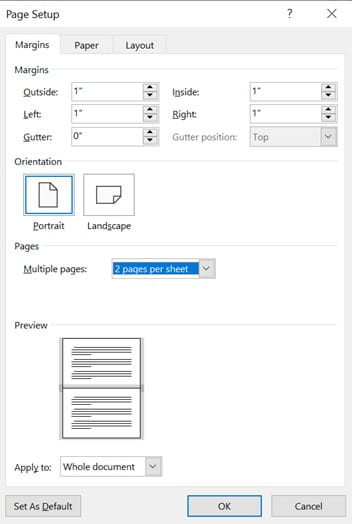 3. Preview before printing
When printing online web pages such as articles, do consider the sections of the page that you don't actually need to print out and read. Printing out these sections wastes both your paper and ink.
By previewing what will be printed, you can remove advertisements, comments and unnecessary footnotes. You can also click on the "printer mode" on websites, which automatically sets the page to the ideal sizes for printing.
In Microsoft Office, there are print outs preview before final printing. Sometimes there might be alignment issues which causes an additional page consisting of a few short lines to be printed out. This can be easily avoided by adjusting the document.
Re-printing due to mistakes can also be avoided by first checking your documents in draft mode before printing. With this step, you can reduce up to 50% of waste, ensuring more cost-efficient printing in the long run.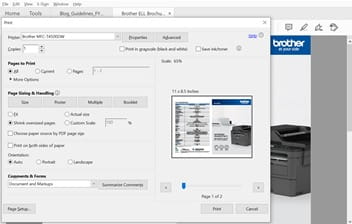 4. Print in black and white
This next tip can potentially save you quite a bit of money in terms of ink or toner usage. Printing in colour uses more ink compared to printing in black and white. This can be easily overlooked especially with documents that have coloured logos or graph charts.
If colour is not necessary, take the extra step to switch your print setting to monochrome printing. You will be surprised by how much ink or toner you can save and how long your cartridge will last by applying this tip.
Do note that printing in grayscale might not have the same effect. When printing in grayscale, the grey is not printed with black, but is composed instead of all other colours—which is exactly what you want to avoid.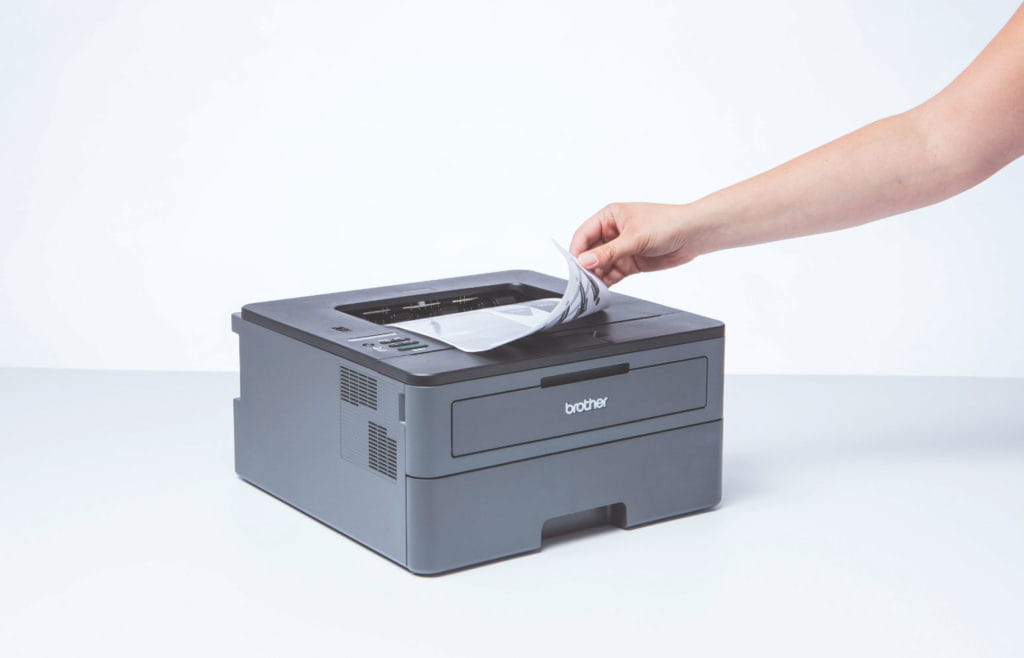 5. Print with toner and ink-saving fonts
The following option is for the penny pinchers out there! Certain fonts with wide letters, thick lines, many curls and serifs use more printer ink and toner than other fonts.
By choosing fonts that do not have these features, you can potentially reduce your printing costs by up to 30%! These toner and ink-saving fonts are "Century Gothic" and "Garamond", which can be found in most word processing programs.
Fonts that use more toner and ink include "Arial", "Trebuchet" and "Tahoma"— these are fonts which you should avoid if you have the flexibility to do so.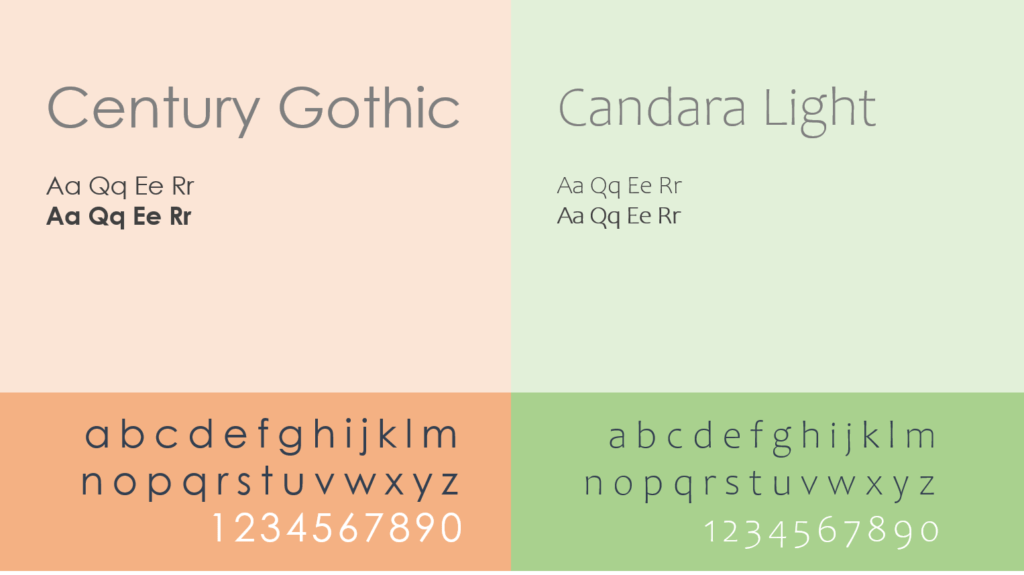 6. Duplex printing
This tip is a no-brainer—print on both sides of the paper. As simple as it may seem, it has the potential to save you big bucks, especially when combined with the previous few tips.
However, this becomes an issue if you are printing in high volumes and don't have a printer capable of duplex printing. Manually flipping each page will soon get on your nerves and you'll end up choosing single-sided printing for its convenience, causing you to be less cost efficient.
For better cost-savings and convenience, consider switching to a printer that has duplex printing capabilities such as Brother DCP-T820DW Ink Tank Printer. Its automatic 2-sided printing will ensure fuss-free and cost efficient printing.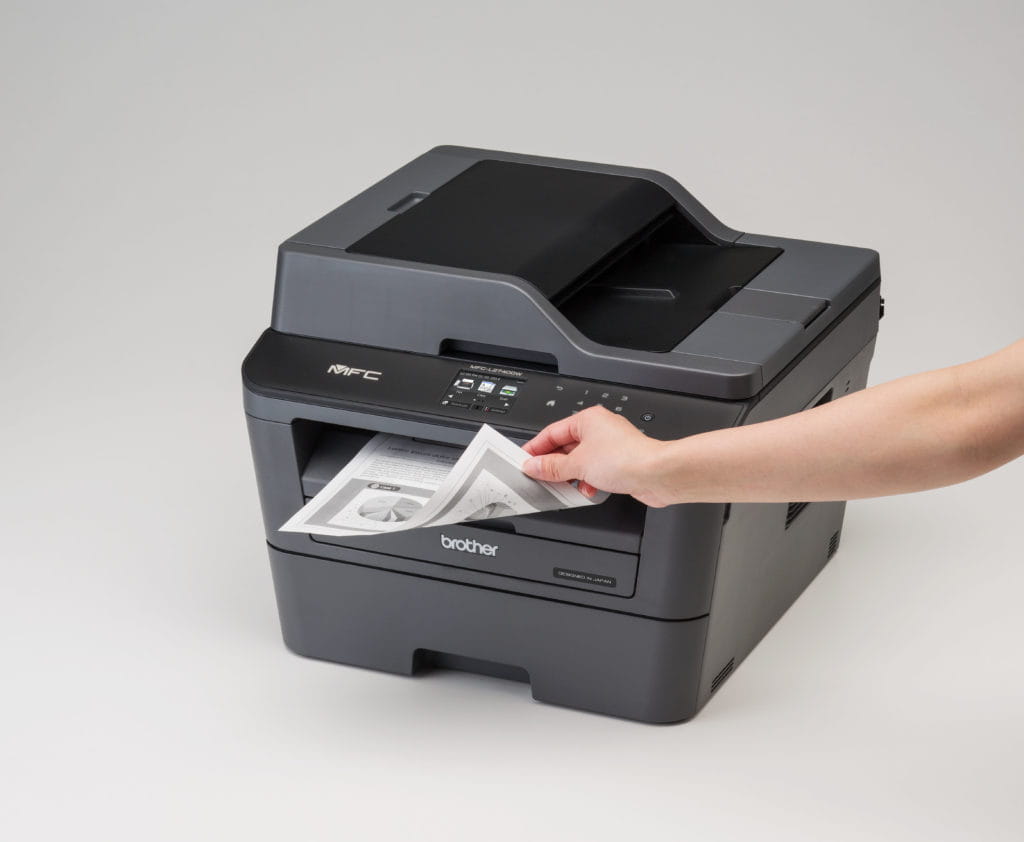 7. Continue printing with low ink or toner
You have probably seen the message that pops up when the ink level is low, advising you to replace the cartridge. Instead of rushing to change your cartridge, you can actually continue printing for a couple more print runs. This allows you to squeeze more prints out of the cartridge before it truly runs dry.
For toner cartridges that indicate "low toner" levels, consider taking them out of your printer and giving them a quick shake to distribute the toner powder inside the cartridge. This will enable you to continue printing for more pages without any errors before your toner finally runs out.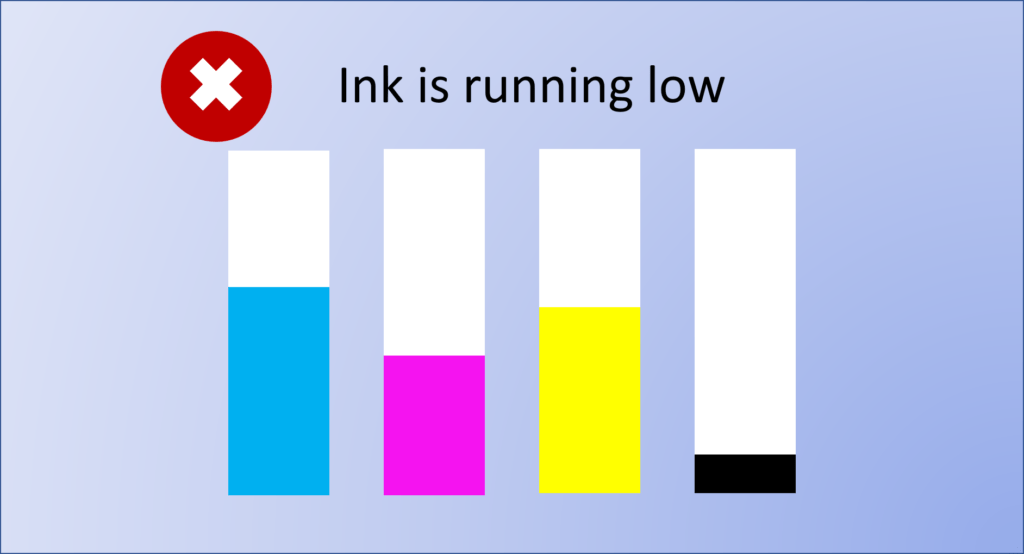 8. Unplug printer or use deep sleep mode
You won't be saving thousands of dollars with this tip, but if you are really looking into ways to reduce costs, this will still add up. Printers—or any electronics for that matter—left plugged into outlets when not in use, will draw passive energy away from the circuit. This will cost you money over time, so unplug your printer when not in use.
You should also pay attention to a printer's energy efficiency. Brother printers come with deep sleep mode where it reduces its energy consumption while idling.
9. Buy printer consumables in bulk
Another huge money saver tip is to buy your printer consumables in bulk—paper, ink cartridges and toners. More often than not, you can tap on bulk discounts, save on delivery costs or even lower costs with bundle deals. By pre-planning and keeping an eye out for great deals, you could save a whole lot of money compared to buying these supplies individually as they run out.
You can also choose to get ink or toner cartridges that come in standard or high yield containers that hold more ink or toner for a lower cost per page. The Brother DCP-L3551CDW Laser Printer is one of the printers that has a low cost and high print quality resolution with affordable toner options such as the high capacity toner (BK: Approx. 3,000 pages; CMY: Approx. 2,300 pages) or the drum unit (Approx. 18,000 pages).
It is also important to store your bulk purchases properly. Do note that ink cartridges can dry out if stored incorrectly. To prevent the ink from drying out prematurely, store them in their original packaging in the shade at room temperature or slightly cooler temperatures.
Laser printer toners are usually more durable as they are filled with a dry powder. However, you should still store them in a cool and dry place to ensure that they are kept in prime condition.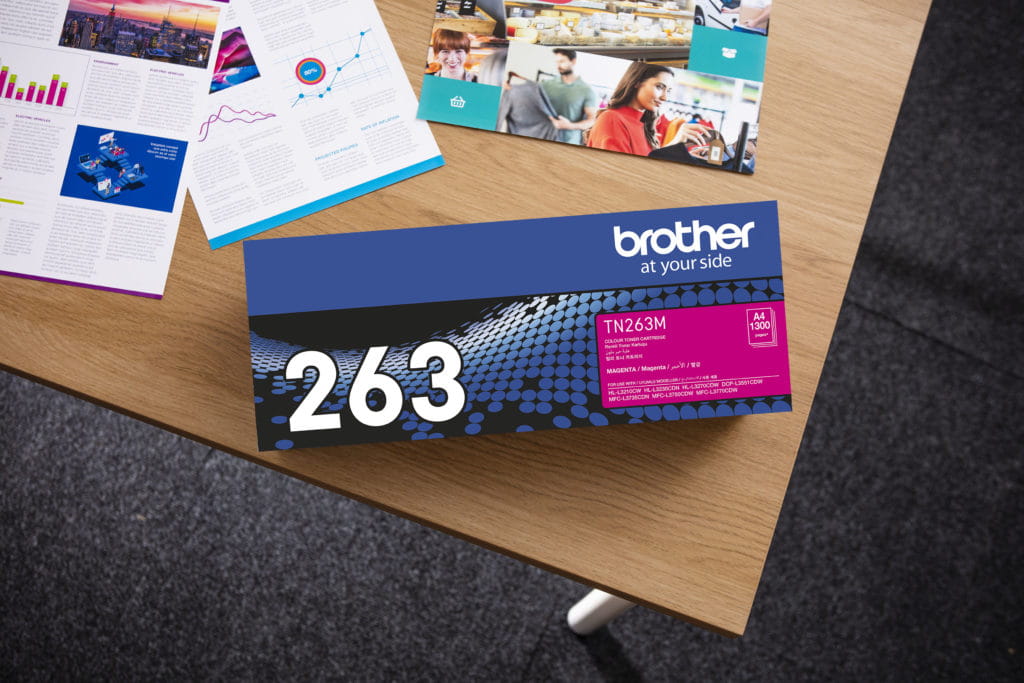 10. Re-evaluate your printer
If you have had your printer for a long time, and are still struggling to keep it cost-efficient, chances are that you may need to re-evaluate your printer. Yes, you may have bought it a couple of years ago at a good price—however the printer supplies (ie consumables) are often the ones that tunnel through your pockets.
A toner or ink-efficient printer is a cost-efficient printer! Switching to a modern printer that has cost-efficient cartridges is a smarter move to enjoy huge cost savings. To look for an efficient printer, you will first have to find out what cartridge the printer uses. Look for information such as the price of the cartridge and the cartridge page yield. With these factors, you can then figure out the cost per page for each printer and compare them.
Cost per page ($) = Cartridge price ($) / Cartridge page yield (No. of pages)
If you need more information as to which is the best home printer for you, do consider the different types of printers that are available.
Conclusion
Choosing a printer based on its consumables might not be something that most people think about from the get-go. To keep your home office running costs really low, combine these cost savings with the penny pinching habits mentioned above to reap the rewards of a printer with high cost savings!
​