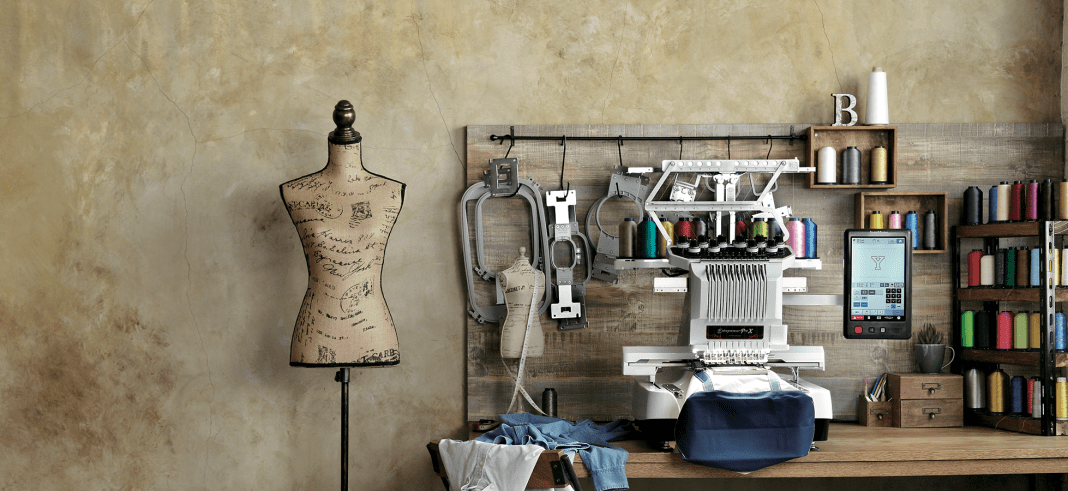 In today's economic globalization, many products are made readily available. In order to stand out from the competition, business owners have to provide customization and personalization for their merchandise.
Embroidery solution
Maximise your business opportunities with embroidery. Using the computerized embroidery machine, you can add creative embroidery designs to give a touch of uniqueness to the merchandise. Best of all, you can now create individual personalize merchandise for your customers.
You can customize your desired designs with a software and transfer the design to Brother's range of commercial embroidery machines. Get greater creative freedom with enhanced lettering features, stitches and patterns when you work on compatible software. For example PE-Design 11.
Embroidery could be applied to a variety of items such as tee-shirts, canvas shoes, caps, tote bag and more.
Increase revenue and improved customer experience
Price may be one of the purchasing decision for a customer, however, the product and customer experience are important in the decision-making process. They are often willing to spend more for a similar product when they can get it personalized. This will also result in a higher level of customer satisfaction.
Find out how our embroidery solutions can help you to attract more customers.